Welcome to Badenweiler, Black Forest, Germany !
---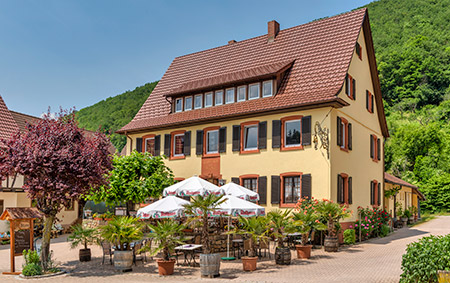 Gasthaus Blume - restaurant and rooms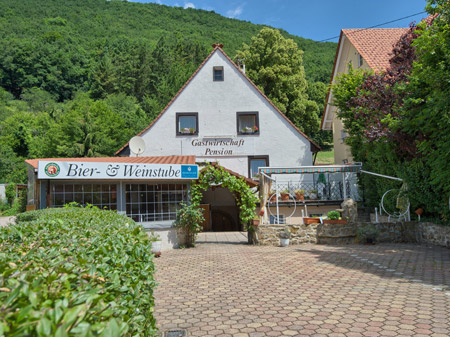 Gästehaus Blume: guest rooms
Local products and a creative kitchen, a young cook, good service, a comfortable atmosphere: those are the points our house is famous for. Most of the meat in our kitchen comes from the parent's own butcher's shop.
During the warm months of the year the terrace invites to enjoy the great dishes. Also the restaurant house as well as the guest house nearby offer comfortable guest rooms.
Motorbikes and bicycles welcome.
A safe parking is available.
---
Gasthaus Blume
Weilertalstraße 21
79410 Badenweiler/Germany
Tel.: +49 (0)7632 823657

Cuisine:
Daily * from 11:30 a.m. - 2:00 p.m.
Order taking until 13:45
5:30 p.m. - 9:30 p.m.
Order taking until 9:00 p.m.

Wednesday and Thursday
Day off